NorthPoint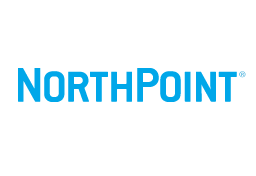 NORTHPOINT. 
WE LEAD WITH EXPERIENCE.

NorthPoint is the premier, New York City-based partner to help organizations successfully operate and grow their Drupal-specific and other online initiatives. Our expertise includes Drupal Development & Themeing, Websites & Mobile Applications, Consulting, Audits, Scaling, Performance Tuning, Maintenance, Support, and much more.
NorthPoint works with 5 of the top 8 Consumer Magazine Publishers, 3 of the top 5 Education and Trade Book Publishers, and 2 of the top 8 Hospitals in the US. Our experts have worked on some of the largest and most highly-trafficked Drupal sites available today; and we have scaled sites to handle over 150,000,000 page views a month.
NorthPoint experts attend and speak at Drupal events around the world; we publish thought-leadership pieces; we are members of the Drupal Association and an Acquia partner; and we even run our website (northps.com) on Drupal. Whether it is to re-platform to Drupal, improve scalability, build a new level of search, create a mobile application/website, or enable other digital initiatives for organizations, NorthPoint can help. FOLLOW US @northps to learn more.