Happy, Healthy Careers at Integrative Nutrition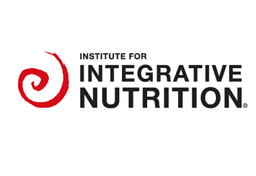 Join our team!
Join us at the Institute for Integrative Nutrition, the world's largest online nutrition school and leader in holistic nutrition, and help us spread the wellness revolution around the world.
To determine whether you'd be a good fit, ask yourself:
• Would you like to go to work knowing that what you do is helping change the lives of thousands of people a year?
• Are you committed to being an important part of the solution to the food, nutrition and health crisis in the world?
• What would it be like for you to work with healthy, happy people that you admire, respect and learn from every day, in an environment that is inspiring, supportive and empowering?
• Would you like to work for a fast-paced, dot-com-like hyper-growth organization that is constantly on the cutting edge?
• Would you like to work for an organization that cares about your personal growth and development and sees a future for you as bright as you want it to be?
• Do you live in New York City or close enough to commute daily to the Madison Square Park vicinity?
If you answered "YES" to all of these questions, then you may very well be exactly the person we're looking for. You are likely to thrive at IIN if:
• You are a self-starter. You proactively seek out solutions and creative, innovative ways to advance the mission of the team you're on.
• You are committed to clear, effective communication. You know the value of powerful, constructive feedback--both giving it and receiving it.
• You view growth and development in your career as an integral part of your whole life, and you are committed to challenging yourself and growing as a person and a professional.
• You want to reach higher and higher peaks in your work. You're always seeking ways to advance your performance, and you're open to coaching on how best to do it.
• It's not just about putting in the hours for you. It's about coming up with ways to make a difference to your team and in the lives of our students--and thus, making a huge impact, creating change and inspiration.